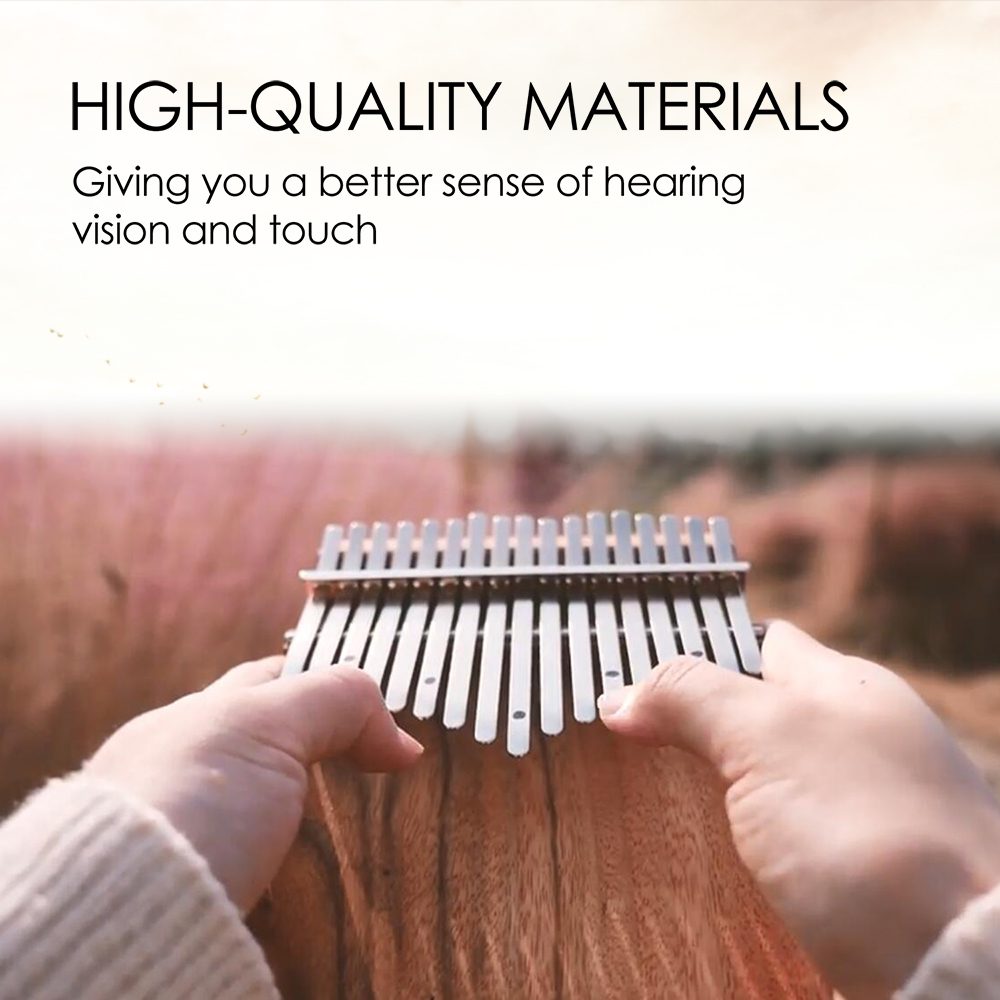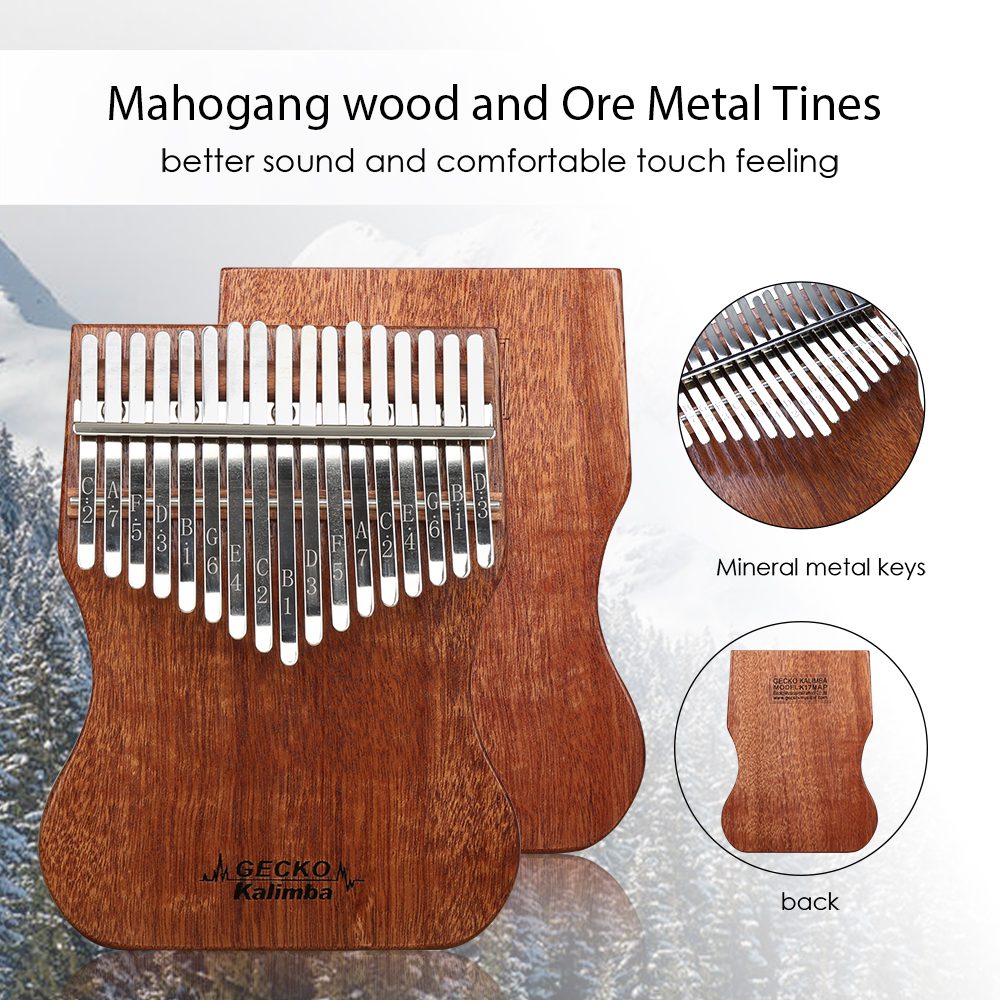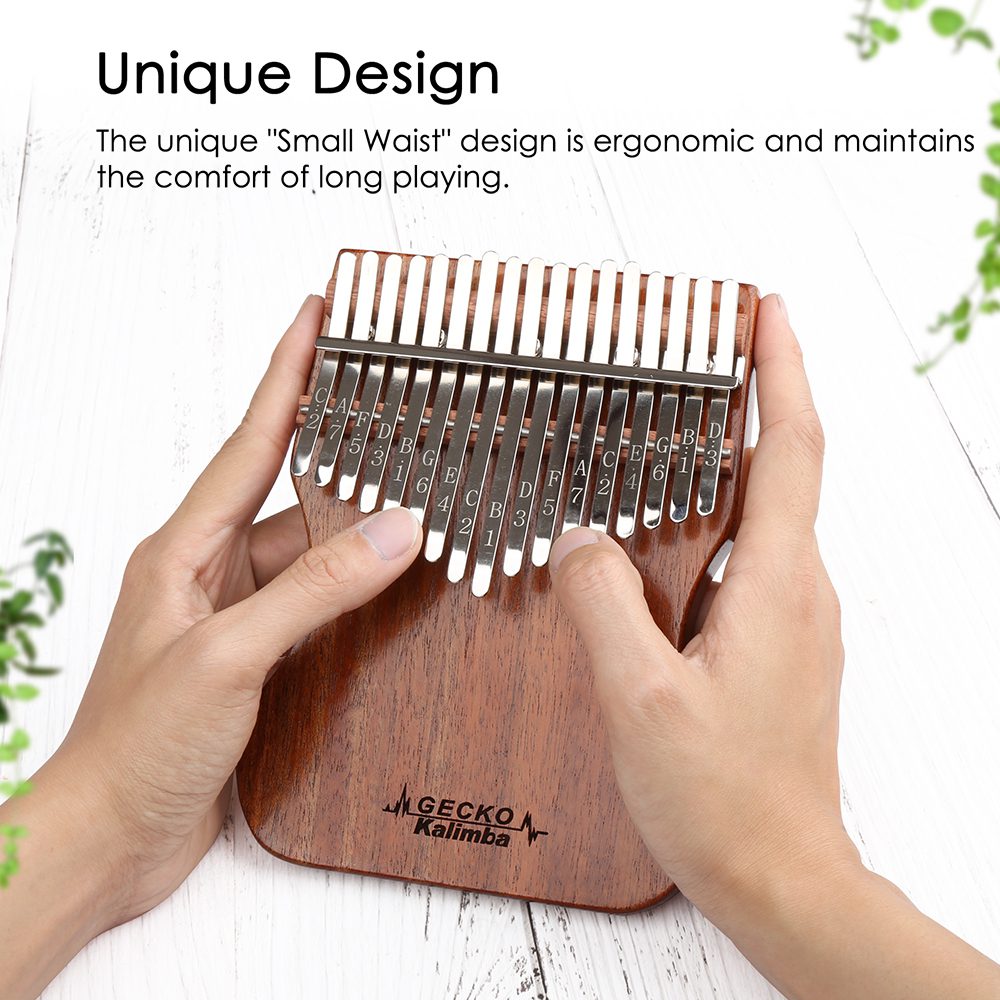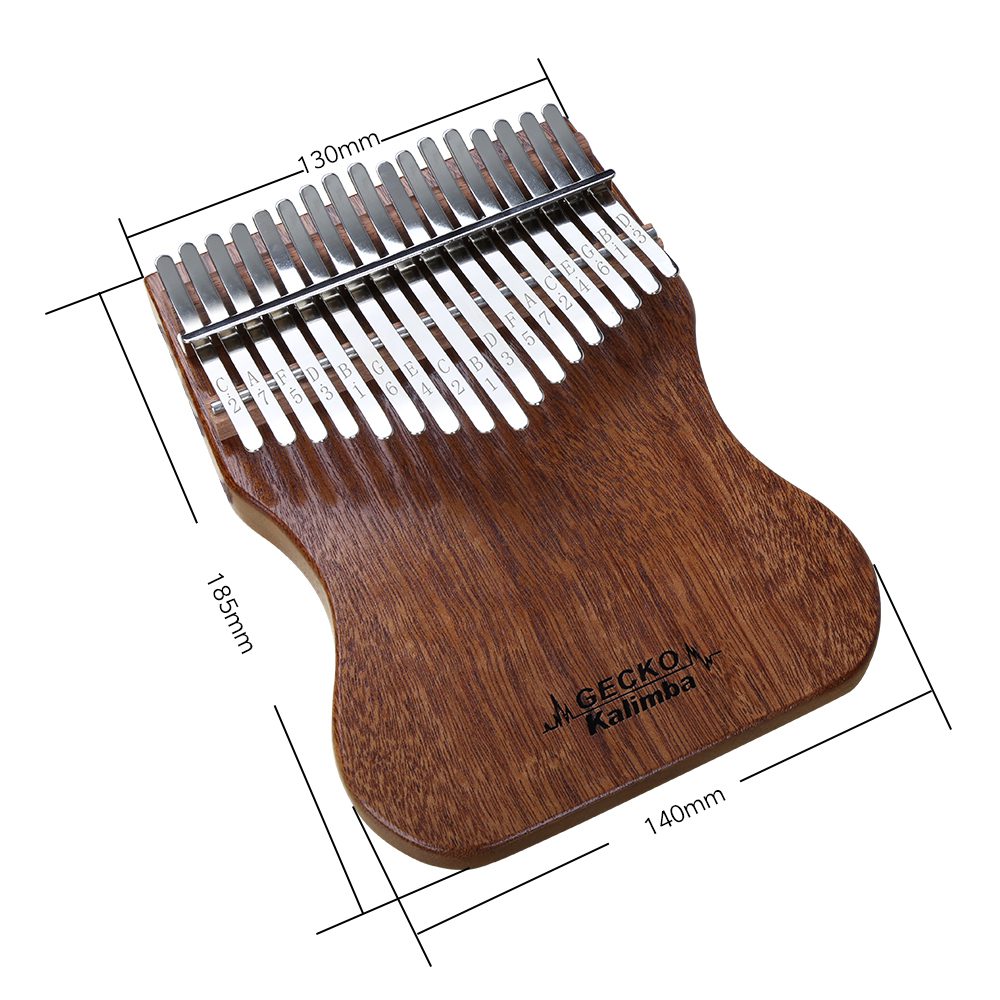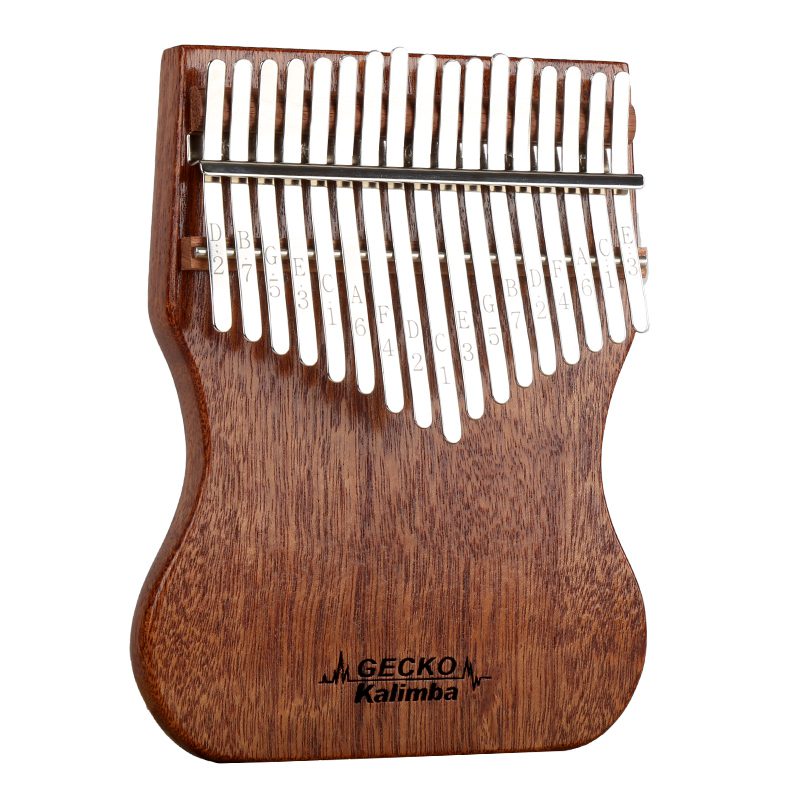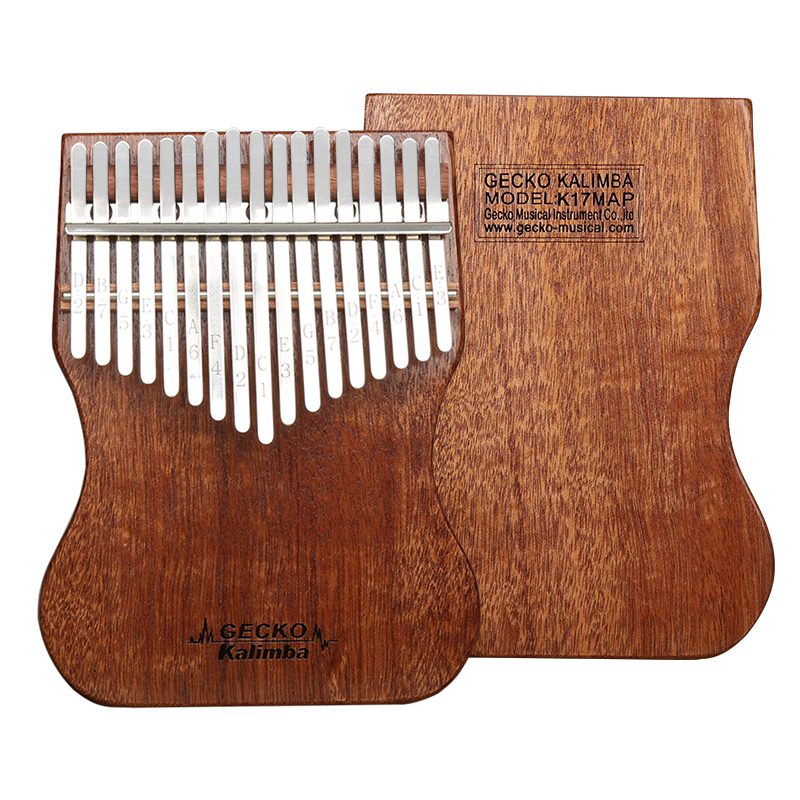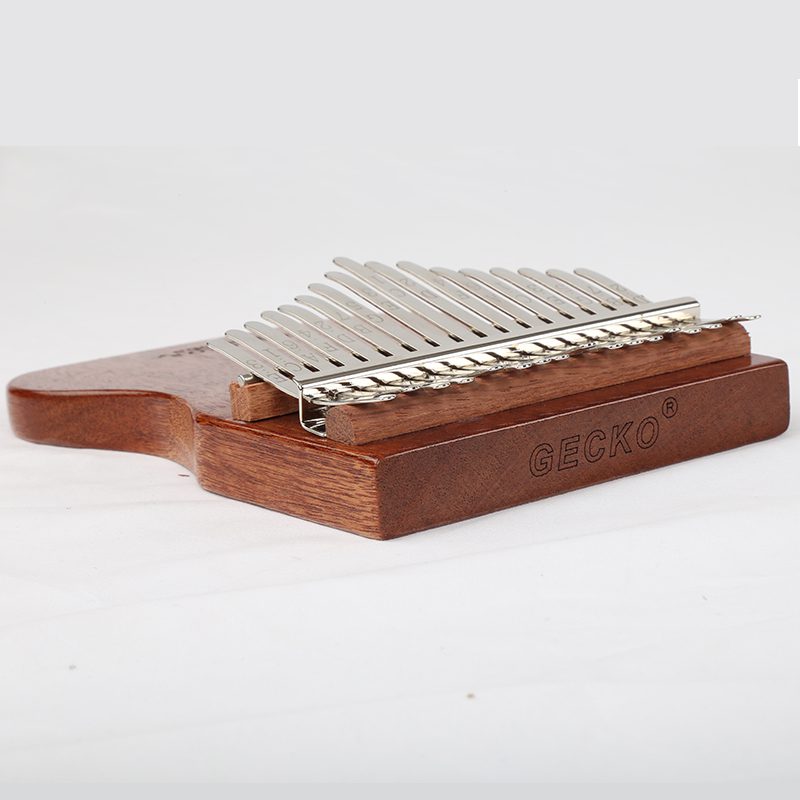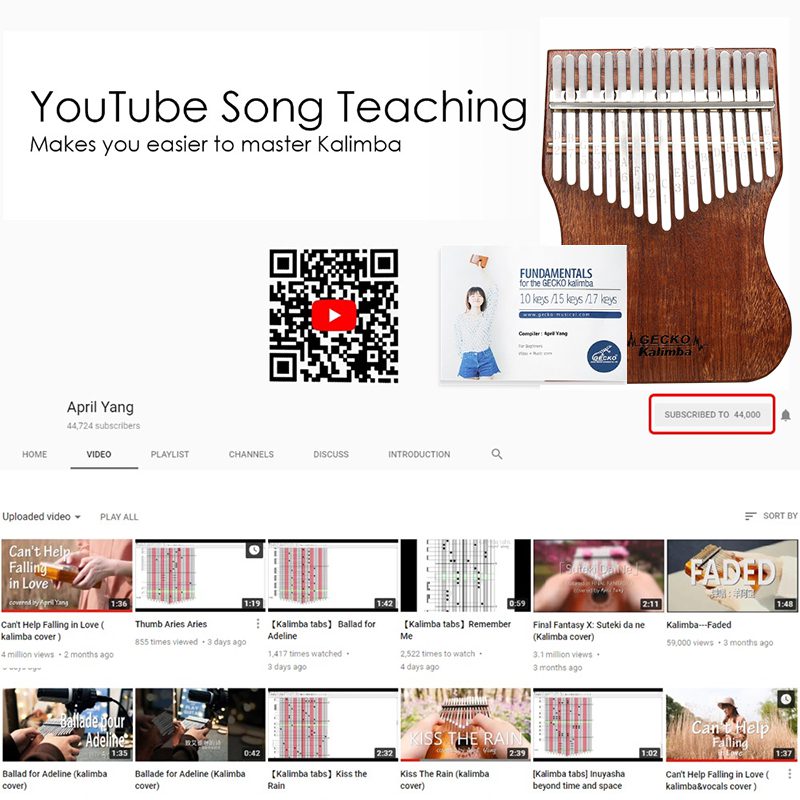 This 17-note Gecko K17MAP kalimba with its crystal-clear sound will delight all kalimba enthusiasts. Its 17 stainless steel blades produce pure, harmonious notes to relax you. Its natural wood resonance box perfectly amplifies every note of this Gecko Kalimba instrument.
Thanks to its diatonic tuning, this Gecko kalimba is very easy to get to grips with. Play beautiful, relaxing melodies right from the start! The silky touch of the stainless steel blades makes playing a real pleasure.
Delivered in a complete kit, this K17MAP Gecko kalimba includes a protective case, a tuning hammer and a learning manual with tablatures. Ideal for beginners!
Enjoy crystal-clear, authentic sound with this handcrafted Gecko kalimba. It's the perfect companion for relaxation and well-being. Treat yourself or a loved one to this made-in-Indonesia kalimba.
The K17MAP Gecko kalimba will delight all lovers of thumb pianos and melodic instruments. Its diatonic tuning makes it easy to play your favorite tunes. Test this Gecko kalimba now!